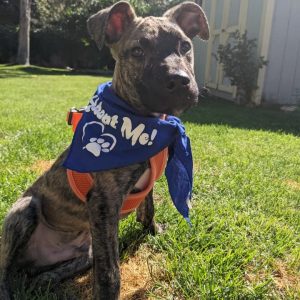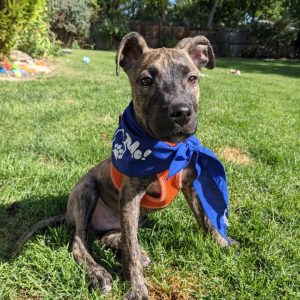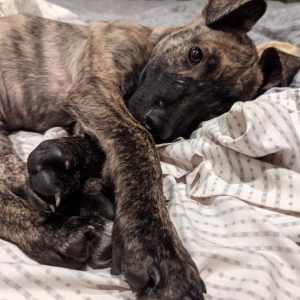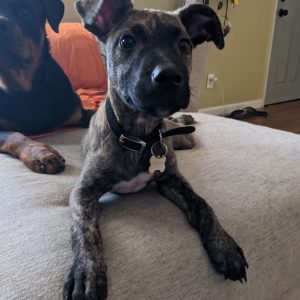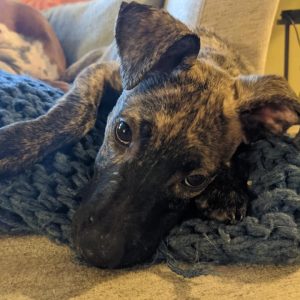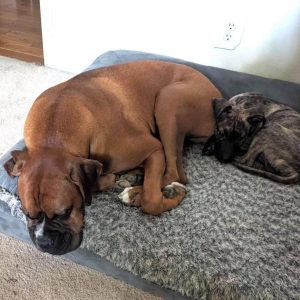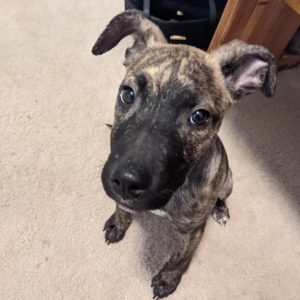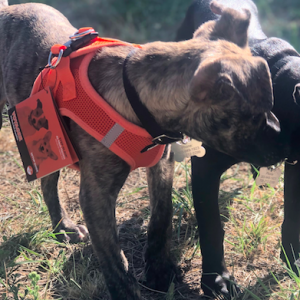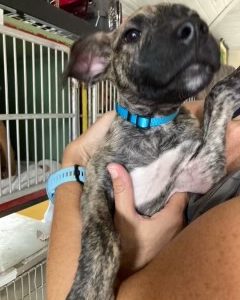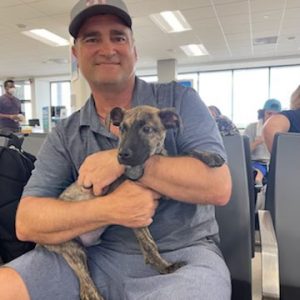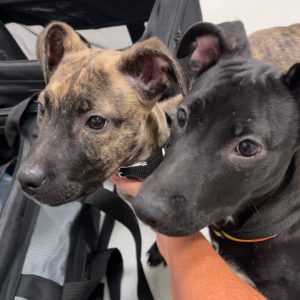 Vincent
Breed: Mix Breed
Size: Medium
Age: Puppy
Good boy alert! Vincent is approximately 4 months old and labeled as a mixed breed. He LOVES everyone and everything!
Vincent's foster describes him as sweet, playful, snuggle bug, friendly, active, smart & adaptive! WOW - what a special boy. He is great around other dogs and people but has not been cat tested yet. He loves to be involved and would do best with a family that takes him everywhere! He would make the very best hiking, camping, and walking buddy as he is always on the move. He's curious and he's a very fast learner. Vincent would thrive in a larger pack. He would be happiest with a family where there are always human and dog friends around to snuggle with!
Vincent is doing great with potty training already! He uses the doggy door at his foster home and understands when he is taken outside it is time to do the deed. He is still working on leash and crate training. He already has 'sit' and 'come' mastered!
He loves bones and squeaky toys!
Vincent is neutered and is up to date on vaccines. Please complete an adoption application so we can arrange a meet and greet. The adoption fee is $400.
Fill Out An Adoption Application