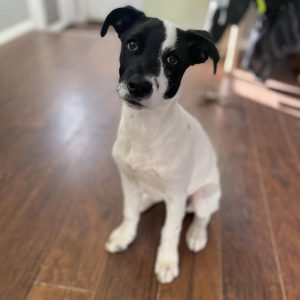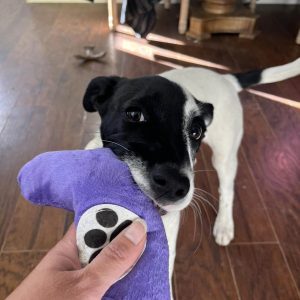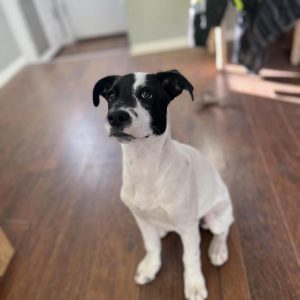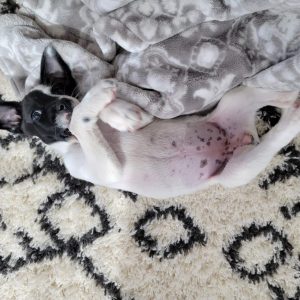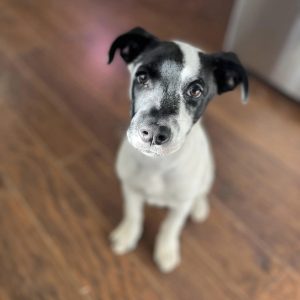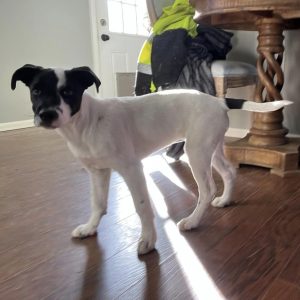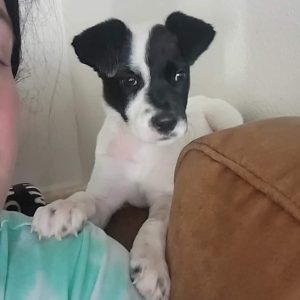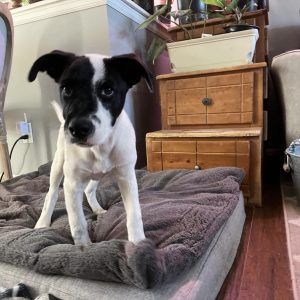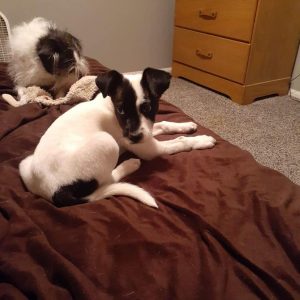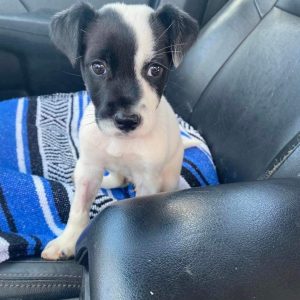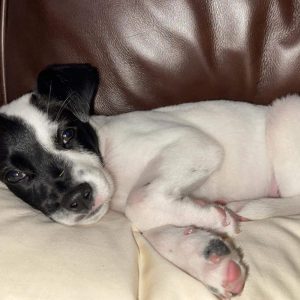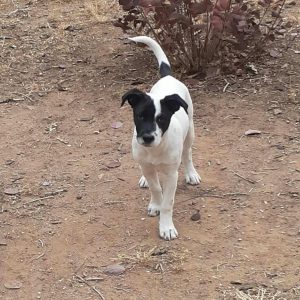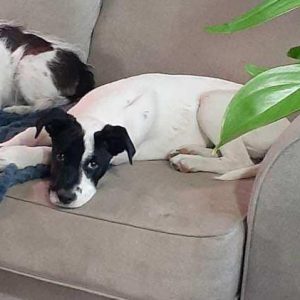 Addie
Breed: Mix Breed
Size: Medium
Age: Puppy
You may remember this sweet girl's adorable face, Addie is the pup that was clinging to life after overdosing on heroine. With an outpouring of support from the community and around the clock care, Addie pulled through and showed the world she is one RESILIENT pup! She has been spoiled and loved by her foster family but is ready for the next step of her journey - adoption!
Addie is approximately 4 months old and a gorgeous mixed breed pooch! She has picked up on using the dog door, and learning training basics & puppy manners. She loves to play play play and would do best with a doggy sibling that matches her energy. Her likes include toys & treats of course and her dislikes includes…the wind! She likes to find a cool spot to take a nap, and likes to go under the couch…while she still fits that is!
Addie is one of those special souls that has touched so many with her heartbreaking beginning, but her determination to take life by storm and show the world that she's a fighter is a true testament to her character. We love this sweet pea and can't wait for her next chapter with her forever family!
Regarding Addie's drug exposure, she does not have an medical concerns present at this time, however, we are not certain that something related to this may arise in the future.
Addie is spayed and will be up to date on vaccinations prior to adoption. Her adoption fee is $400 to cover her initial vetting costs. Please apply to adopt this angel and give her the life she deserves!
Fill Out An Adoption Application